A Week to Explore  Sacred Spaces in Auckland:  04 to 12 November 2017.
Come along and join us as Auckland's diverse faith groups open their doors to introduce us to their faith and ways of worship!
To see a full report on the Sacred Spaces vent, click on the photo below.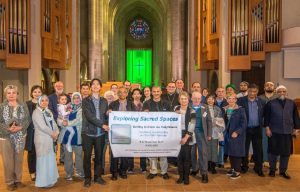 KICK OFF OPENING CEREMONY Sat. 4 Nov. 2:30 p.m.
Avondale Islamic Centre, 122 Blockhouse Bay Road, Avondale
Visit any of the houses of worship below at the times listed.